Vipers claim historic win while Metz go top of group
Vipers goalkeeper Katrine Lunde played a crucial part in her team's thumping 29:19 win over Buducnost in Women's EHF Champions League Group D on Saturday.
Metz Handball recorded their second win of the season, defeating SG BBM Bietigheim 30:26.
Linn Jorum Sulland becomes best scorer with nine for Vipers

Buducnost score just two goals in first 15 minutes of second half

Metz are the only unbeaten team and take the lead in the group

Debutants Bietigheim lose their first ever Champions League home game
GROUP D
Vipers Kristiansand (NOR) vs ZRK Buducnost (MNE) 29:19 (15:11)
It took four minutes and four seconds for Vipers left back Emilie Hegh Arntzen to open the scoring, and soon the home team had the upper hand as they went from 2:2 to 5:2 and later 9:5.
Katrine Lunde in the Vipers goals was just a bit more successful than Darly Zoqbi De Paula at the other end of the court, and the experienced Vipers keeper played an important part in the Norwegian side staying between two and four goals ahead for the rest of the first half.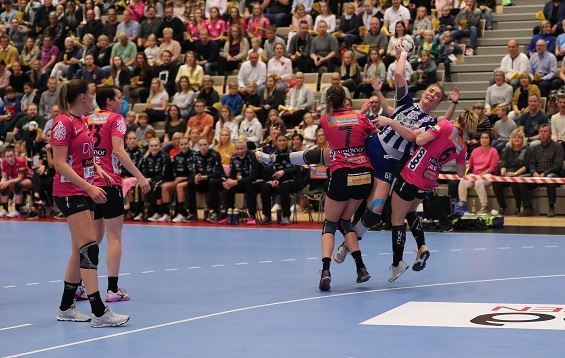 The match was decided in the first minutes of the second half as Lunde continued her stellar performance and Vipers increased their lead to 19:11.
Buducnost finally scored their first goal in the second half after eight and a half minute. The visitors were only able to score two goals during the first 15 minutes after the break, and the home team took advantage to run away to a 12-goal lead (25:13).
Vipers were again up by 12 goals at 27:15 before Buducnost only slightly reduced the difference.
SG BBM Bietigheim (GER) vs Metz Handball (FRA) 26:30 (12:17)
Metz are on top of the group after their second clear win in succession, while Bietigheim find themselves last after opening their first ever Champions League campaign with two straight defeats.
Metz were in control from the start in the first Women´s EHF Champions League match ever in the MHP Arena in Ludwigsburg.
An early two-goal lead was gradually increased, much to the pleasure of the many loud French fans in the arena.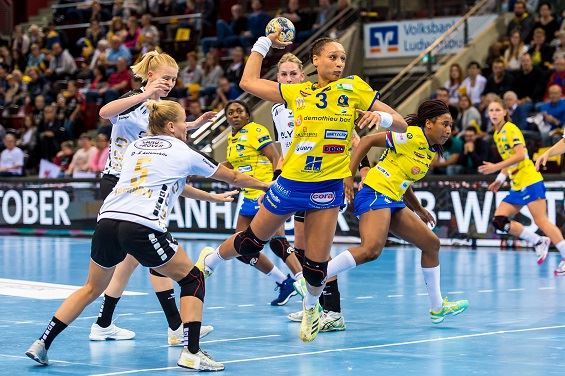 The visitors even got seven goals up at 15:8 before taking a five goal-lead into the break.
The second half was not even many minutes old before Metz were seven goals up again. The German champions were not able to create any doubt about the outcome.
Kim Naidziniavicius scored nine goals for Bietigheim, while another German player, Xenia Smits, had eight goals for Metz.


Author: Peter Bruun / ew