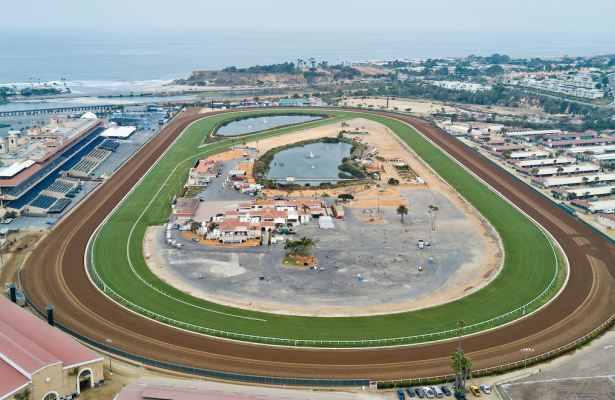 By Christine Oser
The California Horse Racing Board reported that all the horses stabled
at San Luis Rey Training Center during last week's wildfires have been accounted for as
of Monday, according to the Blood-Horse.

A small number of horses are still considered missing. CHRB equine
medical director Rick Arthur told the Blood-Horse that the number of
unidentified horses dead at San Luis Rey is greater than the amount missing. Arthur
said some horses have been "burned beyond recognition," but 39-40 of the 46
dead have been identified.

"Some are hopeful their horses are still running around in the hills.
We don't think that's likely," Arthur said.

Arthur, along with CHRB spokesman Mike Marten, also reported a 47th
casualty. One of the horses stabled at San Luis Rey during the fire died Monday
from colic. It is unclear whether the colic was a result from the fire or not.
There is also one horse still in "critical condition" from the fire.

The evacuated Thoroughbred population at Del Mar was 260 as of Monday
night, said Del Mar racing secretary David Jerkens, who added that about
200 backstretch workers are living there.

Most non-Thoroughbreds have cleared out. About 500 were stabled at Del
Mar Monday morning after evacuating fires in the San Diego area.
Del Mar has opened its track for training in the mornings as fundraising efforts continue for those affected by the fires.