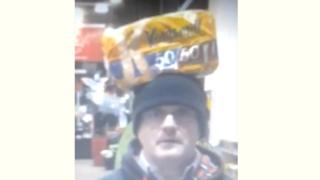 Sinn Féin has described a video posted by one of its MPs which has been accused of mocking IRA victims as "inexcusable" and "indefensible".
Declan Kearney expressed the party's "regret" over the "huge offence" caused by Barry McElduff's social media post.
The video, posted on Twitter on Friday, showed the MP with a loaf of Kingsmill bread on his head on the anniversary of the Kingsmills massacre.
Ten Protestants were murdered by the IRA in the massacre on 5 January 1976.
Mr McElduff has apologised and said he did not realise there could be a possible link between the bread brand and anniversary.
Party colleague Máirtín Ó Muilleoir has also apologised for retweeting the video.
He said he saw the tweet as being "wholly apolitical and retweeted it on that basis".
"Once it was pointed out that the tweet had offended and hurt people and that Barry had rightly deleted his tweet, I retweeted his apology and, of course, apologise unreservedly for the pain and hurt caused by my retweet," he said.
'Sick'
In the original Twitter post, Mr McElduff said he was in a service station, then, mentioning the name of the shop, asked where they kept their bread while balancing a loaf on his head.
Ulster Unionist Danny Kennedy told BBC Radio Ulster said it had been a "grim" weekend for those affected by the massacre.
He said the anniversary was a time of "raw emotion" and that hurt had been compounded by Mr McElduff and Mr Ó Muilleoir.
He rejected the idea that the choice of bread was a coincidence and said Mr McElduff's apology was neither "genuine or sincere".
"Of the thousands of items in the shop, he chose bread," he said. "Of all the bread brands, he chose Kingsmill and of all the days to do it, it was the 42nd anniversary of the Kingsmills massacre. How sick is that?"
Democratic Unionist Party MP Emma-Little Pengelly has said that "major questions still stand for what action Sinn Féin leadership will take against the elected representatives who posted the video".
She said that the video has "caused incredible outrage" and that Sinn Féin should "condemn this crass action".
The only survivor of the Kingsmills massacre has said he believed the video was "depraved" and "designed to hurt".
Alan Black, who survived despite being shot 18 times, said he did not accept Mr McElduff's apology.
"It was like a punch to the stomach, it was so callous. To mock the dead and dance on their graves is depraved," he said.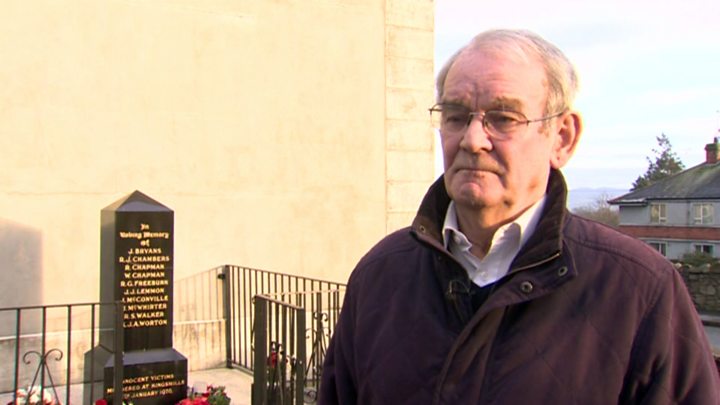 "He just wanted to hurt the Kingsmills families, but it's hurt a lot of people across the north of Ireland. He had to backtrack and give a half apology."
Mr McElduff has offered to meet families of the victims, but Mr Black said he was not interested in this.
"Absolutely not. I steer clear of bigots no matter where they come from," he said.
Colin Worton, whose brother Kenneth was one of those murdered, said Mr McElduff's apology was not "heartfelt".
"He's not sorry for the video that he's posted, he's sorrier for what's happened in the aftermath," he said.
"If there's any decency left in McElduff's DNA, he should resign."
In his apology, Mr McElduff said: "Had not realised or imagined for a second any possible link between product brand name and Kingsmills anniversary.
"Further, I apologise for any hurt or offence caused. Never my intention to offend anyone who has suffered grievously."
The police have said they have received "a number of reports of a post on a social media platform, made by a local public representative. Enquiries are ongoing."