Depending on when you read this, the snow may or may not have begun across the area but we all should get through the morning commute without any weather problems.
Snow is forecast to arrive in Greater Boston around 11 a.m., changing to a mix of rain and snow sometime between 2 and 4 p.m. and then rain after 4. In other areas, the snow/rain mix will arrive a bit earlier or later, depending on when the warm air from the south comes in to push the snow north.
Because the precipitation will be coming down at a relatively heavy clip for every hour it's snowing, once it begins we will see about an inch of snow every 60 minutes until it changes to rain. A delayed change to rain means the higher end of the ranges you see and a quicker change put us on the lower end.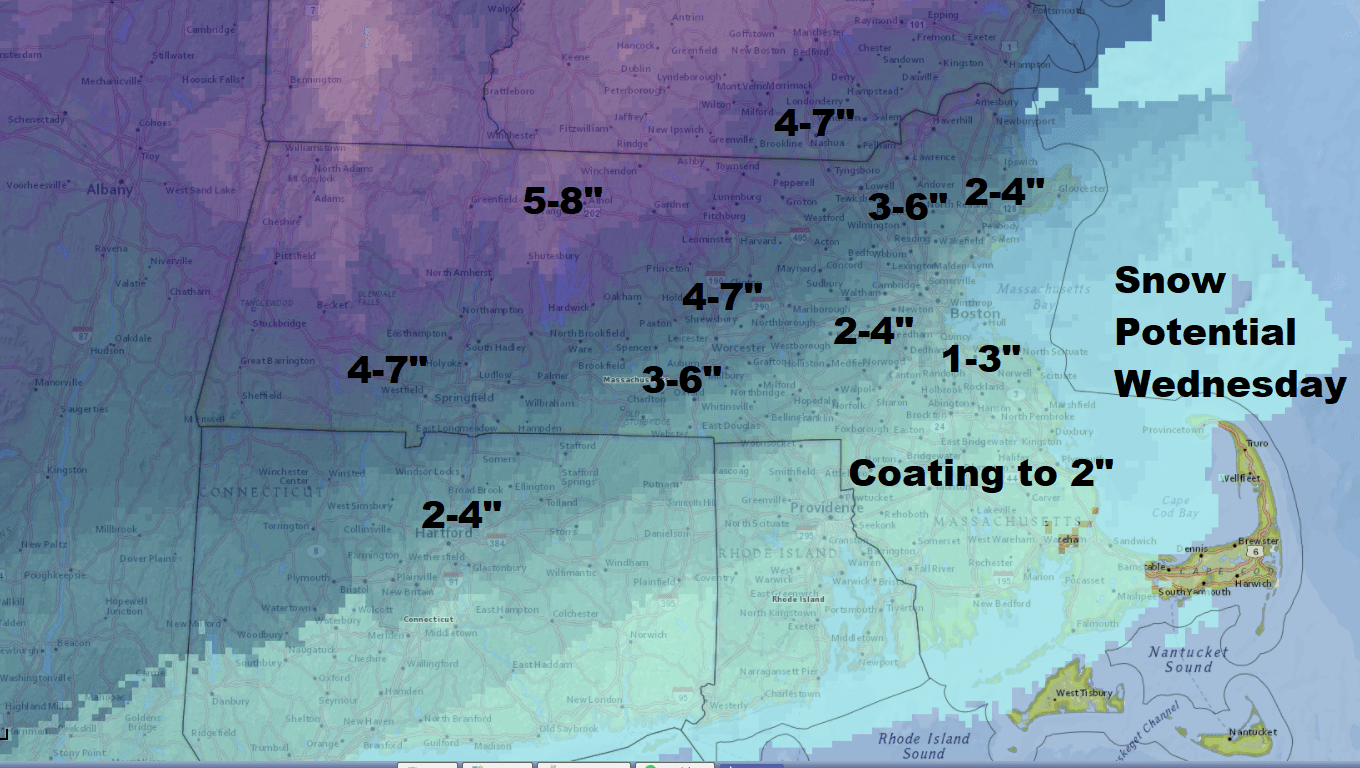 Because the changeover will come quite quickly over Cape Cod and the Islands I'm not expecting much of any accumulation. As you move northward it ramps up to p to 2 to 4 inches, especially just north and west of downtown Boston.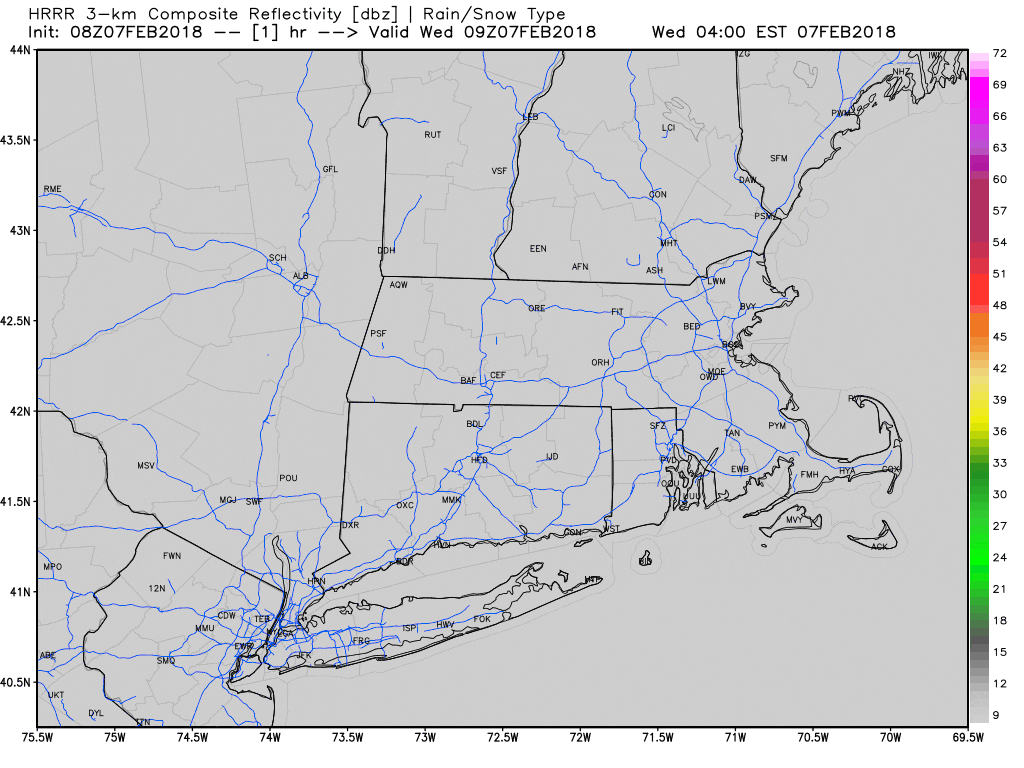 Further north, across the Route 2 corridor the main precipitation type will be snow throughout the majority of the storm. This will lead to the heaviest amounts and the most likely spots to see over 6 inches.
Everything winds down overnight as rain, but temperatures will drop well below freezing. This means a freeze-up of any slush and snow into rock solid masses on Thursday.
Thursday is bright, sunny and cold. The weekend is going to be unsettled with a bit more snow, but not a big storm Friday and perhaps rain over the weekend. Either way we won't see much sun for a while after tomorrow.
You can follow my updates here and on Twitter @growingwisdom.
---
Wednesday: Snow developing after the morning commute. This changes to rain from south to north after a few inches in Boston. There could be some icing as well. Highs in the 30s.
Wednesday Night: Rain or mix precipitation ending. Clearing by morning. Lows 19-24.
Thursday: Cold with sun and clouds. Highs 35.
Friday: Cloudy and cold. Maybe some snow showers. Highs in the lower to middle 30s.
Saturday: Cloudy, some spotty showers. Highs around 40.
Sunday: More clouds, some rain possible. Highs in the lower 40s.