By Anayo Okoli
UMUAHIA—GOVERNOR Okezie Ikpeazu of Abia State has called on the management of the Niger Delta Development Commission, NDDC, to as "a matter of urgency" save the people and the residents of Ohanku Road in Aba and alleviate their pains by rehabilitating the long abandoned road.
Governor Ikpeazu, who spoke on Monday when he received the management of the commission led by the chairman of the Governing Council, Senator Victor Ndoma Egba, described the condition of the road as "very bad".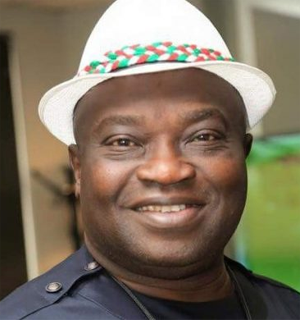 According to the governor, "Ohanku road is very important; if you can move to Ohanku road from tomorrow, then you would have made my day".
The governor lamented that Ohanku Road is in a deplorable state due to the bad job of the contractor engaged by the NDDC which he said has left the people in a difficult situation.
Ikpeazu called on the commission to as a matter of urgency tackle the problem of the people in the area as he expressed confidence that the new board would do all within its capacity to alleviate the plight of the people.
"For us, we share your big picture, vision and mission and for everything that is good and right, count on us to be your partner", Governor Ikpeazu assured them.
The governor also enjoined the board and management of the commission to engage the stakeholders and youths in oil producing communities and talk to them on the need to own the projects in their areas.
He commended the present board of NDDC for the projects they have so far embarked on and reminded them that the expectations of Nigerians from them are very high.
"It is crystal clear that there seems to be a new vigour and spirit because people see NDDC now different from what it used to be", Ikpeazu said.
In his remarks, the chairman of the NDDC, board, Senator Victor Ndoma Egba, explained that their visit was to renew confidence with stakeholders and member states of NDDC to share thoughts and ideas.
"As part of the confidence building, the NDDC is trying to open up its activities for greater scrutiny not just for stakeholders but the masses as well", Ndoma-Egbe said.
According to him the NNDC act envisages an advisory committee made up of all the governors of members' states and two others appointed by the president.
He noted that the new board wants to do things in accordance with the law establishing the body and solicited the governor's assistance for the commission to achieve its dreams.
The chairman disclosed that the number of projects awarded in Abia State by the commission is 567 which are valued at N82.2 billion Naira. Of this number, he said that 166 are on-going, while 295 have been completed while some are abandoned and stalled.