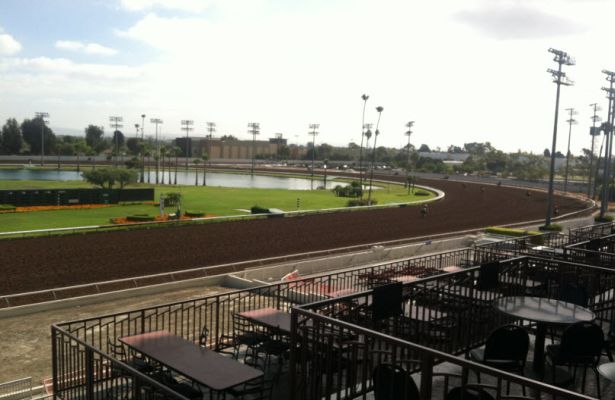 Photo: Andrew Champagne

Given the tragedy that occurred 70 miles South at the San Luis Rey Downs training center, Los Alamitos has announced cancellation of its Friday afternoon Thoroughbred card.

The Cypress, Calif., track did not indicated any changes are coming for its Saturday card, which includes the Grade 1 Los Alamitos CashCall Futurity and Starlet Stakes. Both races drew fields of five that do not initially appear to include horses stabled at San Luis Rey.

What local officials have dubbed the Lilac Fire spread Thursday to San Luis Rey, where more than 400 horses trained by Southern California's top trainers call home. With the blaze burning barns, horsemen were forced to turn horses loose rather than have them burn.

Horses were continuing to be evacuated Thursday night from San Luis Rey to the Del Mar Fairgrounds.

The amount of equine casualties is unknown.

Los Alamitos will on Friday continue running its evening Quarter Horse and partial Thoroughbred card.