It is no secret that The Callaway Golf Company (ELY) owns 15% of Top Golf, which gives individual investors access to participate in the success and future growth of Top Golf. In this article, I am focused solely on Top Golf because it is becoming an important piece of the ELY puzzle.
How much does Top Golf contribute to the value of ELY? That's the question I am looking to answer. I use two different methods to evaluate the contribution of Top Golf to the value of ELY. Then I tie those two methods up to conclude Top Golf contributes ~$3.6 per share to the fair value of ELY stock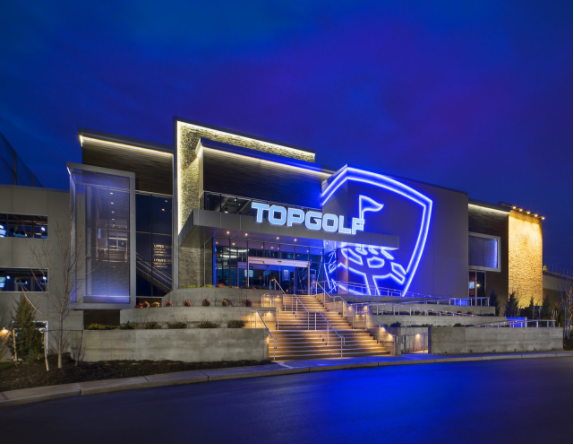 The general belief is that Callaway's 15% stake in Top Golf – a trendy and cool concept – provides a unique tailwind to earnings growth. Top Golf ended last year with 40 locations (up from 31 locations in 2016, or ~30% growth). And it is expected to open at least another 25 locations by 2020 (~60% growth). I say at least because Top Golf may actually exceed that since it is (arguably) a blue ocean strategy with an under-penetrated market. That is, the TAM (total addressable market) is probably much larger than 65 locations.
As long as Top Golf continues to grow, it will continue to be appealing to investors. And therefore it will continue to make a "good story" for ELY stock. It gives investors one more reason to like ELY stock.
Furthermore, this Top Golf sentiment is further amplified by the realistic economic scenario of the golf industry. It's a slow growth industry, at best. While golf rounds played are stable, the number of players have declined compared to a decade ago.
Balance sheet carrying value is admittedly too low
Callaway carries its investment in Top Golf at the cost of the initial investment. In its latest quarterly, Callaway carried $50.5M (~$0.5 per share) on its balance sheet for Top Golf investments, with a note stating that the investment is likely worth more than cost. Per the latest 10-Q, Note 8:
"The Company believes that the fair value of its investments in Topgolf significantly exceeds its cost"
As you will see from my calculations, I also believe the investment is worth more than cost. Way more.
A weird but useful transaction
I'm a little puzzled as to why Callaway sold off a portion of its Top Golf investment. In April 2016, Callaway sold 10% of its investment back to Top Golf for $23.4M in a share repurchase program that was triggered by a PE firm that also invested in Top Golf (Providence Equity Partners).
That makes me pause and think because a fast growing business in a slow growth industry should be something to hold onto. And even add to it if the opportunity is available.
Unless, however, Top Golf economics aren't enticing. In other words, Top Golf is not profitable and Callaway took the opportunity to secure some profits. Many fast growing companies are not profitable. Top Golf could be one of them.
But I don't believe the Top Golf concept is unprofitable given the setup as a driving range. They charge a premium price for golfing time, which is really driving range time. In addition, there is the F&B (food and beverage) component, which maybe makes money. I present a more detailed analysis of Top Golf profitability later in the article.
It turns out that during Q3-2017, Callaway made an additional $1.5M investment in Top Golf. So they added to their investment not too long after they sold some of it, which is why I'm a bit confused by these transactions.
Why did Callaway sell a portion of its stake in Top Golf in 2016 and then made following investment in 2017, probably at higher valuation? I'm not sure. But the issue is not a big deal. The big deal is how much Top Golf is worth to ELY. And how much of it is priced in the stock.
Knowing that Callaway sold 10% of its stake in 2016 is a huge clue. It gives us price discovery.
Price discovery and fair market value
By selling 10% of its preferred investment, Callaway is giving us price discovery because it shows a willing buyer and a willing seller transacting in an arm's length transaction. Since Top Golf is a privately held company, and Callaway's investment is structured as non-traded preferred investment, we don't have market values available.
For that reason, the price at which Callaway sold its stake is a snapshot of the fair market value of that investment at that time.
If the 10% of preferred stock that Callaway sold was worth $23.4M, then the whole stake must have been worth ~$234M at the time of the sale. This is found by solving the following equation:
X*(10%) = $23.4M
Considering there are 94.5M common shares outstanding of The Callaway Company. And that Callaway now owns ~90% of that preferred investment. The total value of this preferred stock should be ~$2.23 per share. This is found by doing a little more math:
[($234M)*(90%)]/94.5M = $2.23
When Callaway sold 10% of its stake, it was worth that much. Let's just round this up and say that Callaway's investment in Top Golf was worth about $2.25 per share. Round numbers are nicer to deal with.
Going from past value to present value
Like I said earlier, that transaction is a snapshot of the fair market value of Callaway's preferred investment in Top Golf. That snapshot was taken on April 2016, about 22 months ago. Since Top Golf is a growing business, it should be worth more today. Suppose the value of Top Golf has grown by:
10% annually; then it's worth $2.72 per share
20% annually; then it's worth $3.24 per share
30% annually; then it's worth $3.80 per share
With this framework, I have a valid reference point about how much Top Golf contributes to the value of ELY stock. A floor value of $2.25 is what I would use if I want to be really conservative. But $2.25 is probably unfairly conservative. The fair value of Callaway's investment in Top Golf is more likely between $2.72 and $3.80 per share.
Back to whether Top Golf is profitable or not
Unfortunately for us, Top Golf is a private entity without needing to disclose its financial statements to the general public. It would be nice if KPIs (key performance indicators) and financial statements are disclosed, but they are not. Without that, I made some educated calculations regarding Top Golf's earnings potential. So let's take a look at the numbers and assumptions.
From Top Golf's site, at least we know a few key statistics:
There were about 31,200 in visits per day in 2017 (up from 26,000 in 2016)
With a 2 hours average length of visit (unchanged since 2016)
From my experience, I assume the following:
Top Golf is open for business for 360 days per year;
It charges an average of $35/hour for playing;
It earns an EBITDA margin of 35% (in-line with other entertainment businesses);
Its F&B operations break even (more on that later)
Under these assumptions, Top Golf is making ~$786M in revenues and ~$275M in EBITDA.

The value of Top Golf using EV/EBITDA approach
I believe a fair multiple to assign to Top Golf is 9x EBITDA. This is an arbitrary multiple and therefore subject to debate. But in my opinion, 9x appropriately accounts for the high growth profile of the business (high growth = higher multiple) while applying some conservatism as there aren't any perfect companies to compare with (no comparability = lower multiple).

At 9x EBITDA and under those profitability assumptions, Top Golf whole value is $2.48B, of which ~$371M belongs to Callaway. In other words, Top Golf contributes $3.93 per share to ELY's value. This is the second method I mentioned earlier.
Tying up the two valuation methods
It appears that fair value could be anywhere between $2.72 and $3.93 per share. The midpoint between those two numbers is ~$3.3 per share, or ~$314M. Much higher than the $50.5M book value.
That's my number. That is what I calculate Top Golf to be worth to Callaway. $3.3 per share.
A few caveats with this approach
The approach I'm taking is by no means an exact science. They're educated estimates using my experience and available data. But I do believe it is a well-educated estimate, appropriately capturing range of values of Top Golf.
Nonetheless, here are a few issues that causes this framework to be imprecise:
Membership income: I know Top Golf generates fee income by selling memberships. But I'm not sure how many members there are and/or what those economics look like. I just don't have enough information.
F&B operations: I know by experience not all businesses that have F&B operations – that are secondary to the main attraction – run it profitably. Some do. Some don't. I don't know where Top Golf lands.
Retail operations: I'd guess Top Golf gets a cut from selling golf products and accessories. They even have private label brand for certain accessories. All other inventory may or may not be on a consignment basis. I don't have enough information to know.
Investor takeaway
Because of the unique investment in Top Golf, I believe it is appropriate to separate the value of Top Golf from the value of the core operations of Callaway.
Under my valuation framework, I conclude Top Golf is worth $3.3 per share to ELY. That implies that ~23% of the value of ELY is attributed to Top Golf ($3.3 divided by $14.10). As you can see, it is an important factor influencing the price of ELY. Top Golf is a growing tailwind for the stock and it comprises a significant portion of the value.
–
Disclosure: I/we have no positions in any stocks mentioned, and no plans to initiate any positions within the next 72 hours.
I wrote this article myself, and it expresses my own opinions. I am not receiving compensation for it (other than from Seeking Alpha). I have no business relationship with any company whose stock is mentioned in this article.