RLWC H2 44:30 Ireland 20-Italy 12
Johns has left the field with a possible wrist injury. Tramontana moves to the halves. For those wondering, the Lebanon v France game has also begun – and the Lebanese have scored already in front of a huge crowd of local supporters.
Meanwhile, it's contest back on here in Cairns with the Azzurri scoring their second try in a row – this one comes from Josh Mantellato who flies for the ball and offloads to Milone who in turn finds the line.
RLWC H2 44:30 Ireland 20-Italy 6
We're back on here at Barlow Park in Cairns – and the Italians have started full of intent and running. They'll need to after a dismal first half (all credit to Ireland, who were the far superior side).
Huge change missed by Castellaro – Tedesco put in a beautiful kick with Grix spilling the ball straight in Castellaro's path. He, however, spills the ball, but the Azzurri can go again.
If you haven't already, be sure to check out Joe Gorman's wonderful piece on Italy's World Cup squad, entitled 'Una famiglia'.
Netball Fast 5 World Series
As I said earlier, I'll be bringing you the final of the Fast5 Netball World Series later in this blog – but Australia won't be involved – with England and Jamaica qualifying for the grand final as the only two undefeated teams in the series:
"Victory over England would have placed the hosts in the box seat to secure a spot in the gold medal match but they were beaten 28-19.
Having also lost to Jamaica on Saturday, the Australians needed other results to go their way to stay alive but Jamaica then ended their chances by knocking off an inexperienced New Zealand 30-23.
After tallying 40 points in a commanding win over New Zealand on Saturday night, Australia finished with their lowest score of the tournament as stout English defence forced them into 18 turnovers.
England shooter Helen Housby had a strong influence, providing some key scoring moments to inspire the visitors.
A member of the NSW Swifts in the Super Netball competition, Housby nailed a super shot to close out England's third quarter power play then added three goals in the final term to close out the win.
With honours even after the first period, Australia outscored England 8-3 in the power play second quarter and were poised to take a narrow lead into the final term before Housby's late six-pointer swung the contest.
"It's been brilliant," said England midcourter Beth Cobden of England's performances over the weekend. "Everyone's really enjoyed it."
"We've had a great week and it's been really good vibes in the team so I think that's showing on court."
Australia play their final round robin match against a South African team that opened the second day of play with their first win in a 28-26 victory over Malawi."
Australian Associated Press (AAP)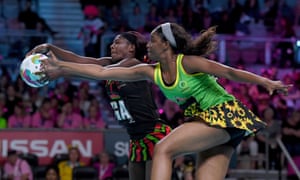 Women's Ashes – Australia 101-0 (chasing 285)
Don't forget that we've got a concurrent live blog happening at the moment – with England and Australia facing off in the third one-day international of this Ashes series. The English desperately need a win, and started well by setting a total of 285 for the Australians to chase down. Australia are 101-0 as we speak, with England dropping both Bolton and Healy earlier in their innings.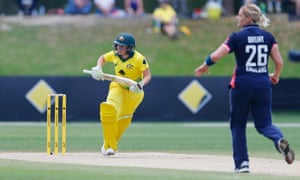 W-League
Speaking of the W-League, be sure to check out Ann Odong's preview of this season, and her thoughts on how the league may be able to capitalise on the momentum of the Matildas.
W-League 71:00 Newcastle 1-0 Western Sydney
Good timing for me to check in on the W-League, which is live currently with the Jets and Wanderers facing off for the opening of their campaigns. Just the one goal to date with Katie Stengel scoring in the 14th minute with a right-footed finish from close range to the bottom left corner – it was a bad mistake by the Wanderers' defence.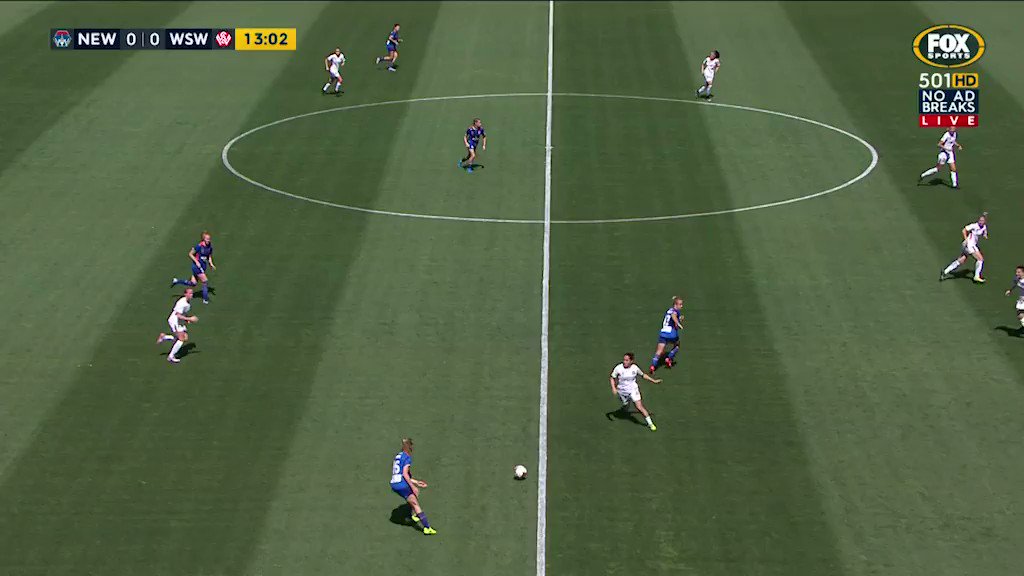 RLWC half-time Ireland 20-6 Italy
Finally, finally Grix's pass is intercepted by local Justin Castellaro, and he runs the length of the field; they can't catch him. The Italians sure needed that.
Now there's a big punch on (or perhaps just a wrestle) after Jack Johns drops the ball on the kick off. It's a scrum – chance for Ireland – Finn attempts a field goal but misses to the left. What an opening for the Wolfhounds.
Updated

RLWC H1 35:10 Ireland 20-0 Italy
The Irish are well on top in all areas in this game. They've dominated possession, 60% to 40%, and scored the three tries to none. Liam Finn has been on song with each conversion attempt, and added another two in the 17th minute with a penalty shot after an error by Mason Cerruto.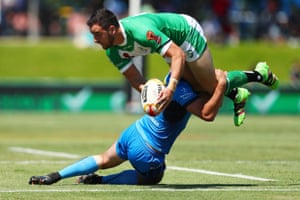 Rugby League World Cup
H1 31:23 Ireland 20-0 Italy

There's plenty of RLWC action happening today – with Ireland currently taking on Italy, France to take on Lebanon from 4pm AEDT, and Scotland clashing with Tonga from 5:15pm AEDT.
Unexpectedly, the Irish are well on top in this one – at 14-0, with two tries within the first ten minutes. The first went to Liam Kay under two minutes, while the second went to George King in the ninth.
Would you believe it, the Irish have just scored again, with a double to Liam Kay after the Italians were penalised for a slow peel by Colin Wilkie.
Welcome
Hello everyone and welcome to this Sunday's edition of Sportwatch. I'm Kate O'Halloran and I'm here to take you through all today's action, whatever your preferred shape of ball.
There's plenty happening in the world of Australian sport today, and our two feature games for are the 5pm all-NSW A-League clash between the Newcastle Jets and Western Sydney Wanderers at McDonald Jones Stadium, as well as the Fast 5 Netball World Series final.
First up, it's the Wanderers and Jets at McDonald Jones stadium. The Wanderers will fancy their chances of a victory, given they're undefeated in their last six matches against the Jets (they've won five, and drawn one) with four clean sheets in that period. They've also never lost at McDonald Jones (where they've won five and drawn two matches), while the Jets have a poor record at home, not having won there since 2017 (with three draws from five home games since).
Newcastle, however, are undefeated in their first three games for the season (with two wins and one draw), and have the highest number of total shots (42), shots on target (tied at 14) and goals scored (nine) this season. They also have the highest average of shots at goal per passes (34). Irishman Roy O'Donovan, meanwhile, has started the season on fire with five goals to date (consider that Andrew Nabbout scored eight across the entire 2016/17 campaign) – including a first-half hat-trick against his old side, Central Coast Mariners.
Nick Cowburn will also make his 50th A-League appearance (and ninth against the Wanderers).
After that, I'll take you to the Fast 5 Netball World Series final which won't include Australia (more on that later)!
Back shortly with some Rugby League World Cup action and more.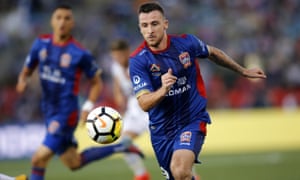 Kate will be here shortly. In the meantime, here's how yesterday panned out on a busy day of Australian sport:
Related