PHOTOS: DISNEY/LUCASFILM​/TOM LEE/STUFF
With Star Wars – The Last Jedi coming out, it got us thinking. What roles would our rugby stars take up in the Star Wars universe?
Portia Woodman – Rey
May well be the most naturally gifted player in the game right now. Picked the sport up in the blink of an eye, and is now regarded as the world's best.
The more training she gets, the better she gets. Who knows what the future holds.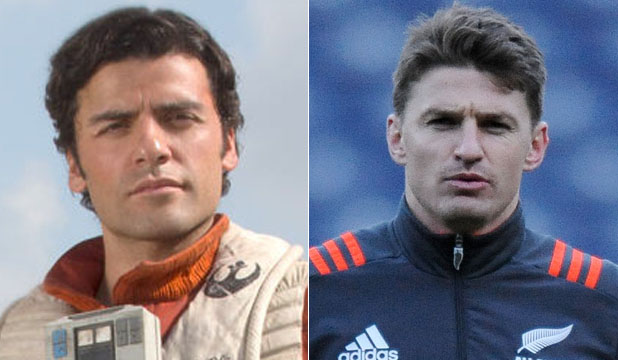 PHOTOS: DISNEY/LUCASFILM​/PHOTOSPORT
Beauden Barrett – Poe Dameron
A mere mortal from Taranaki, but the most fearless and brilliant pilot of a rugby team imaginable.
With this guy leading your team into battle, you know you have a chance to pull something crazy off.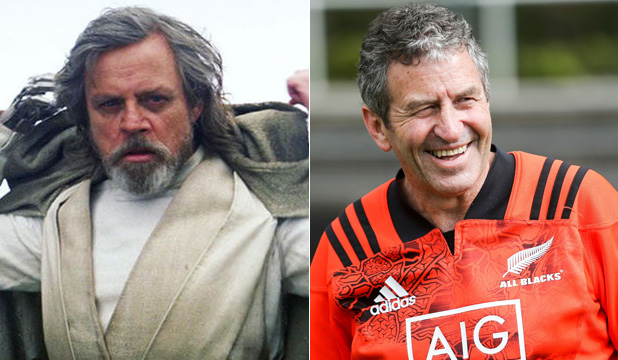 PHOTOS: DISNEY/LUCASFILM​/PHOTOSPORT
Wayne Smith – Luke Skywalker
​A former player, now a coach and mentor. Smith has a very strong understanding of the game.
In his playing days, he boasted great technical abilities. Now he knows how to analyse situations better than anyone.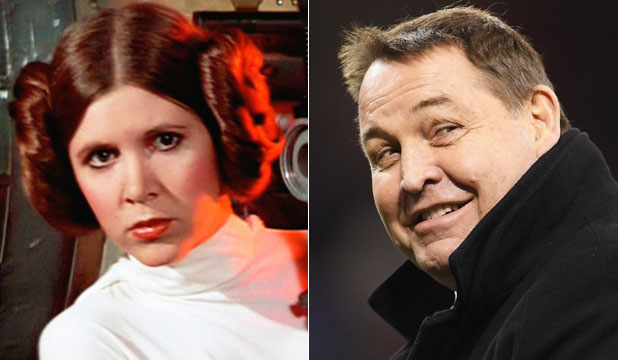 PHOTOS: DISNEY/LUCASFILM​/GETTY IMAGES
Steve Hansen – Princess Leia
Leader of the resistance, inspiring all who fight under her/him. There is no better person to have leading your side into battle.
Has been there and done it, but knows the fight goes on. Looking for another big victory come 2019.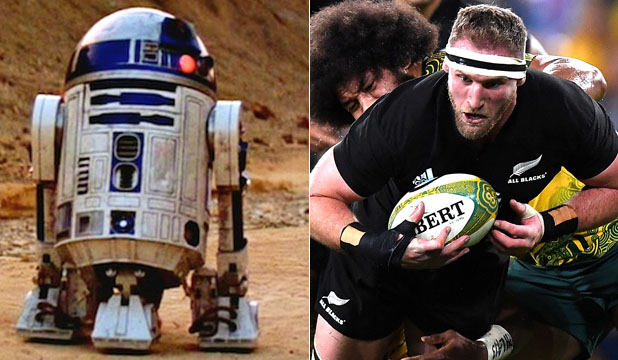 PHOTOS: DISNEY/LUCASFILM​/GETTY IMAGES
Kieran Read – R2-D2
The unsung hero of many a rebellion. Can be a little robotic at times, but is probably the bravest soul you'll come across.
Been a little banged up lately and out of action at times, but still going strong when he gets on the field.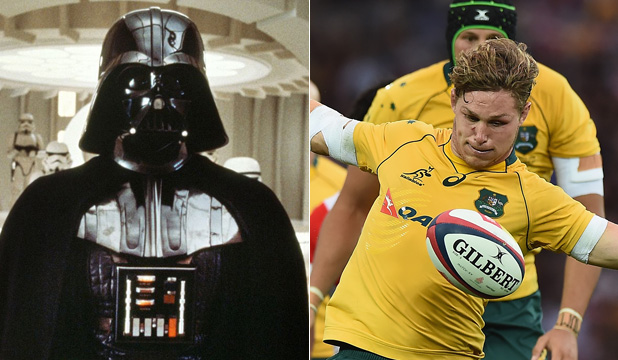 PHOTOS: DISNEY/LUCASFILM​/GETTY IMAGES
The Wallabies – Darth Vader
Used to be very, very talented. In the 90s, you'd call them masterful even, but they were always on our dark side.
Now, however, they're a faded memory.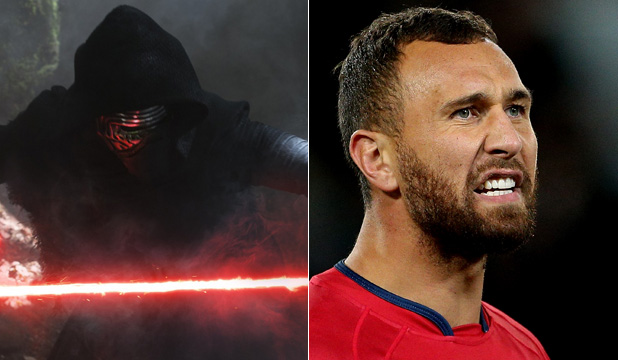 PHOTOS: DISNEY/LUCASFILM/GETTY IMAGES
Quade Cooper – Kylo Ren
Used to be one of us, but switched sides and started kneeing our heroes in the face. A real natural in the ways of the game, but not the complete player.
You still sense he feels the pull of home, despite all he's done to anger and disappoint us.​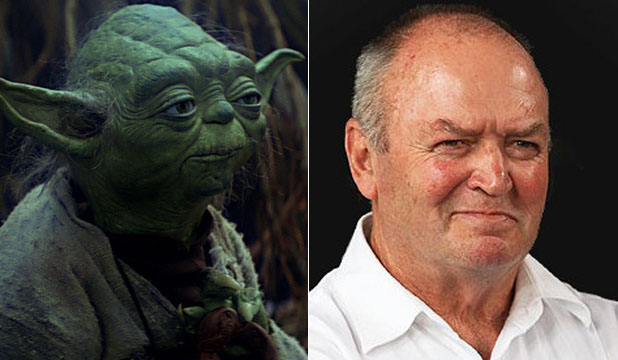 PHOTOS: DISNEY/LUCASFILM/SUPPLIED
Sir Graham Henry – Yoda
Unimaginably wise, Graham Henry is. Led the team to World Cup glory, he did, vanquishing demons of the past.
No longer involved, but he is at one with rugby, and rugby is at one with him.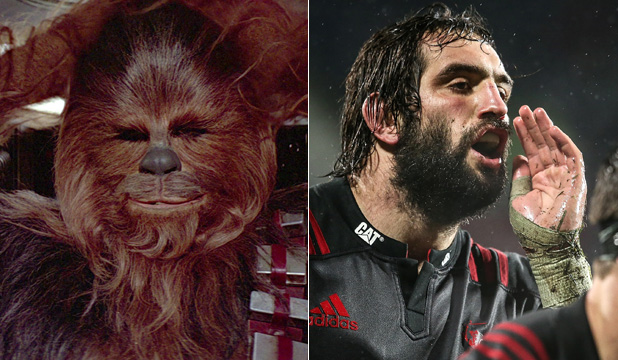 PHOTOS: DISNEY/LUCASFILM/PHOTOSPORT
Sam Whitelock – Chewbacca
Always fighting on the front line, doing the hard yards in his own quiet, unassuming way.
Whitelcok is incredibly hard working and tough. He's also extremely tall, and hairy (until recently, anyway).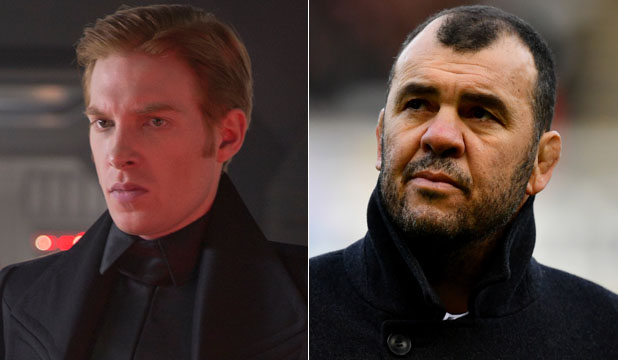 PHOTOS: DISNEY/LUCASFILM/GETTY IMAGES
Michael Cheika – General Hux
Loud and shouty and always talking a big game, but seldom delivering. May have some epic weapons at his disposal, but does he know how to use them?
You sense he really doesn't like those on the other side of the force.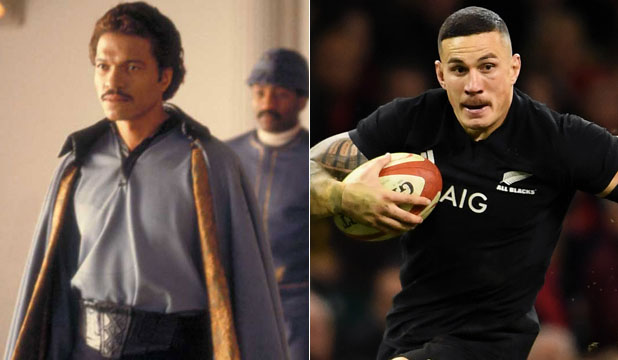 PHOTOS: DISNEY/LUCASFILM/GETTY IMAGES
Sonny Bill Williams – Lando Calrissian
​He used to want to get rich quick, and wasn't all that trustworthy in his younger days. But he came back into the fold as a selfless, hardworking leader in the World Cup fight.
When it comes down to it, there are few men you'd rather have by your side when taking on the rest of the universe.

– Stuff