Good morning. Theresa May is out this morning doing a visit to highlight how some house buyers are benefiting from the abolition of stamp duty for first-time purchases up to £300,000 but, in the light of last night's announcement about the further cancellation of non-emergency operations to help staff cope with the surge in demand for A&E, all the questions are likely to be about the crisis in the NHS.
Here is our overnight story.
And this morning Sarah Wollaston, the former GP and Conservative MP who chairs the Commons health committee, has said May and her cabinet colleagues need to "get a better grip" on the problem. She told the Today programme:



The point is, if you have a very major increase in people who are living longer with complex conditions, that produces particular demands on the health system that I think they need to get a better grip on, to understand the sheer scale of the increase in demand across health and social care. And that's what they need to do better planning for.
Wollaston said the NHS was underfunded.



Certainly what we have is a system that is running at absolutely full stretch across both health and social care. And, despite all the planning that we've heard about, I'm afraid there are serious issues with capacity, far too many bed closures that have happened, and probably not enough money that has gone in over a number of years now to keep up with the sheer scale of the increase in demand and complexity.
And when it was put to her that people who have had operations cancelled would describe what is happening as a crisis, she replied: "Of course you would."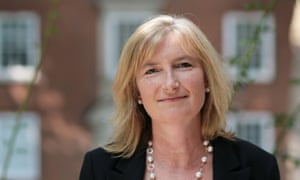 But it is not all NHS today. Here are two other stories in the news.
A former Treasury minister in David Cameron's government has described Theresa May's Brexit ministers as being "clueless" about the economy. Lord O'Neill, the former Goldman Sachs chief economist who was commercial secretary to the Treasury from May 2015 to September 2016, made the comments in an interview with the German news organisation Die Welt. A China specialist, O'Neill said that the way Liam Fox, the international trade secretary, and other ministers were focusing on developing trade with small Commonwealth countries like New Zealand instead of China was "mad". The idea that trade links with these countries would compensate for leaving the EU was "a fantasy", he said. And he criticised Brexiters like Boris Johnson, the foreign secretary, and Michael Gove, the environment secretary.



[They are] very intellectual, smart people. But they have no clue about the world of economy. They are clueless, sadly. Clueless.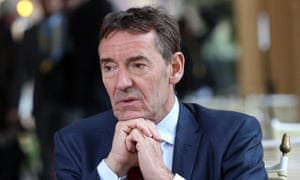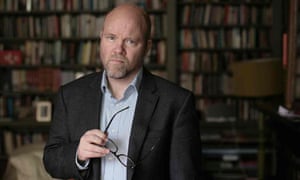 Apart from the May visit, details of which have not been announced, the diary is fairly empty today. But, as usual, I will be covering breaking political news as it happens, as well as bringing you the best reaction, comment and analysis from the web.
You can read all today's Guardian politics stories here.
Here is the Politico Europe round-up of this morning's political news. And here is the PoliticsHome list of today' top 10 must reads.
If you want to follow me or contact me on Twitter, I'm on @AndrewSparrow.
I try to monitor the comments BTL but normally I find it impossible to read them all. If you have a direct question, do include "Andrew" in it somewhere and I'm more likely to find it. I do try to answer direct questions, although sometimes I miss them or don't have time.
If you want to attract my attention quickly, it is probably better to use Twitter.