In the Commons now the government is answering an urgent question from Labour on the second phase of the controversial trials of compulsory ID for voters, which will take place at the local elections on 2 May. At last year's local polls five councils tested such schemes – this year it will be ten.
The idea is criticised by Labour and others for two main reasons. Firstly, the point to the concerns of charities and campaign groups representing people who are older, have disabilities, or from other vulnerable groups, noting that these people are less likely to have the ID and are so more likely to be disenfranchised.
Critics also note that while compulsory ID is meant to combat what is legally called "voter personation" – pretending to be someone else to claim their vote – this is in fact a tiny issue.
Cat Smith, Labour's shadow minister for voter engagement, told MPs that of 266 cases of electoral fraud reported to police last year, the majority concerned campaign officials, and just eight were of alleged voter personation. "There is actually no evidence of widespread voter personation in the UK," she said.
For the government, the not-to-be-confused-with-Cat-Smith Cabinet Office minister Chloe Smith said simply giving one's name at a polling station was "an identity check from the 19th century", and that last year's trial showed no reduction in turnout.
Roger Scruton says "tribes of Muslims" are entering Europe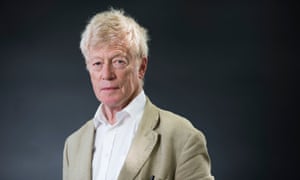 Last last year Labour urged the government to sack the philosopher Roger Scruton as chair of a housing commission over comments about the Hungarian philanthropist George Soros which the party said veered into antisemitism.
Those calls have been repeated after, in an interview with the New Statesman, Scruton spoke again about a supposed "Soros empire" in Hungary, and defended the Hungarian prime minister, Viktor Orbán, over allegations of antisemitism. Scruton said:



The Hungarians were extremely alarmed by the sudden invasion of huge tribes of Muslims from the Middle East.
Scruton also argued that Islamophobia is a propaganda word "invented by the Muslim Brotherhood in order to stop discussion of a major issue".
He also had this to say about China:



They're creating robots out of their own people… each Chinese person is a kind of replica of the next one and that is a very frightening thing.
Dawn Butler, Labour's shadow women and equalities secretary, said Scruton's comments "invoke the language of white supremacists", and May should sack him. Butler said:



If she doesn't, it will be further evidence that she is turning a blind eye to the deep-rooted prejudices and racist views in the Conservative Party, and will again signal that her government endorses these disgusting views.
PMQs – Snap verdict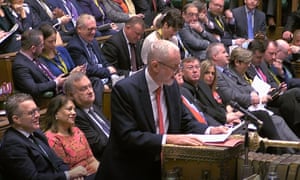 PMQs – Snap verdict:
The ongoing (if stalled) Brexit talks between the government and Labour have left UK politics in something of a limbo, as shown by PMQs. For a second week in a row, Jeremy Corbyn decided to avoid the subject more or less entirely, instead focusing all his questions on council funding and associated areas of poverty and inequality. You can view this in two ways. Brexit-worriers can point, with perfectly good reason, to Theresa May's trip to Brussels this afternoon where she will politely ask the EU for a short extension to Brexit and wait in a separate room for them to (in all likelihood) refuse this and impose a longer delay under terms of their choosing. It is both something of a national humiliation and by some measure the most immediate political issue of the day. But on the other hand, the Labour leader could argue that poverty is a pressing crisis, and with local elections across much of England and in Northern Ireland just three weeks away, the point must be made. More pragmatically, if you're still officially in talks with the government on seeking a Brexit consensus, hammering endlessly at May's failures over this could be seen as uncooperative.
What was perhaps more surprising was the relative lack of Brexit questions from disgruntled Conservative MPs, of which there are plenty. A series of backbench Brexiters, including Bob Blackman, Theresa Villiers and Daniel Kawczynski asked instead about local issues. It was largely left to the SNP's Ian Blackford to press May on a possible second referendum. Of course, MPs don't often get their moment in the spotlight at PMQs, and it's a good chance to raise a constituency matter. But given the predictions of outright Tory mutiny if a long Brexit delay came to pass, overall this felt unexpected.
Corbyn's line of attack was comfortable ground for a Labour leader, but his questions were consistent and coherent, and his final peroration rousing:



The evidence is clear; the Tories have abandoned communities across the country, they've left towns and cities to fend for themselves after nine years of vindictive, damaging austerity… This government stands for tax cuts for the richest and swingeing cuts for the rest.Will the prime minister now admit that far from tackling the burning injustices she talked about, her government's cruel and unfair policies have pushed councils to the brink and left those just about managing not being able to manage at all? That is her legacy.
May shot back with a series of (often half-relevant) statistics, but it can be safely chalked up as a Labour win.
Updated

Labour's Richard Burdon asks about possible factory closures by aerospace firm GKN. May says she will look into it.
And that's it. PMQs is over.
The Green MP Caroline Lucas says young Swedish climate change activist Greta Thunberg is visiting parliament next week, and asks if May will meet her. She does not answer this in her response.
Next is a question on fishing and Brexit from Tory David Duguid, and one on universal credit from the SNP's Drew Hendry. After that, Tory Neil O'Brien asks about access to another drug, one to treat spinal muscular atrophy.
Labour's Wayne David asks about what he says is falling police funding, which May rejects. Then Tory MP Shailesh Vara and May agree with each other on the economic contribution of the UK's Indian diaspora.
Now it's Labour's Stephen Hepburn, who asks a slightly high-concept question criticising the government's overall record. The Tory Eddie Hughes asks about female representation at the top of corporations.
The answers to both are as you might expect.
Brexit again, at last. Tory Henry Smith asks whether the EU contributions for a long delay to departure could be better spent on other areas. May says she wants a brief delay.
It is now Labour's Luke Pollard – whose birthday it is, the Speaker, John Bercow, notes as he calls him. It's another question about universal credit, and the problem of weekly rent given the variable payments of UC. May says the issue is manageable.
Damien Moore, another Conservative backbencher, asks about disabled access at rail stations. May says progress is being made on the issue.
Now it's the turn of Scottish Lib Dem Jamie Stone, who asks about decommissioning at the Dounreay nuclear plant, and job prospects amid this. May pledges government assistance on this.
Another Conservative Brexiter has a question, again not about Brexit. Theresa Villiers asks about police cuts in north London. May says this is a matter for the London mayor, Sadiq Khan.
Labour's Mark Hendrick asks about universal credit and its role in child poverty and food bank use, asking when the government will scrap the new benefit system. May insists UC is a route out of poverty.