The months leading up to the birth of a child are typically very frantic, with expectant parents doing everything that they can to ensure that they're in optimal health as they prepare to bring a baby into the world.
However, there are likely many parents who are unaware of the extent to which their health prior to conception can have long-lasting effects on their offspring.
New findings have revealed the importance of considering obesity, alcohol intake and nutrition during the preconception period, as these factors can have a serious impact on the overall wellbeing of a child later in life.
The research, outlined in a Series of three papers published in The Lancet, utilised existing evidence in addition to carrying out two analyses of women aged between 18 to 42 years old in the UK and Australia.
The study explored the definition of the "preconception period", as this usually refers to the three months leading up to conception.
However, the team of researchers argued that this doesn't take into account the months or years it could take for individuals to reach ideal levels of health in preparation for conception.
"The preconception period is a critical time when parental health – including weight, metabolism, and diet – can influence the risk of future chronic disease in children, and we must now re-examine public health policy to help reduce this risk," said Professor Judith Stephenson, lead author of the Series and member of the University College London faculty.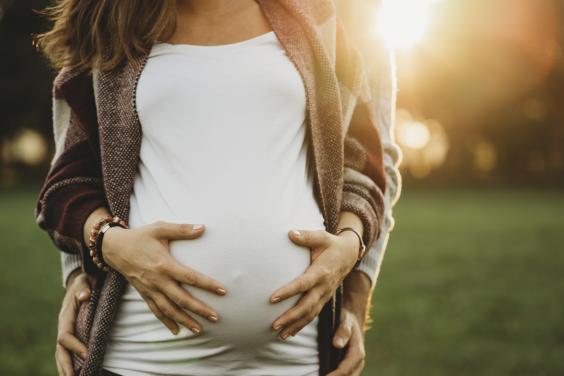 People wishing to conceive must consider their preconception health (Getty Images)
Professor Stephenson stated that while many are aware of the dangers of smoking or drinking alcohol when trying to conceive, less people know about how their nutrition can affect their future offspring.
"Raising awareness of preconception health, and increasing availability of support to improve health before conception will be crucial," said Professor Stephenson.
Previous research highlighted the correlation between smoking, high alcohol and caffeine intake, poor diet, obesity and malnutrition during the preconception period with the risk of a child developing cardiovascular, metabolic, immune and neurological diseases both in childhood and adult life.
Past studies also discovered that both maternal and paternal obesity is linked to a higher risk of chronic disease later in life.
In the new analyses conducted during the study, the researchers assessed the nutrition of 509 women aged between 18 and 42, thus approximately of a reproductive age, as recorded by the UK National Diet and Nutrition Survey.
Their findings concluded that 96 per cent of the women have iron and folate dietary intakes that are less than ideal when preparing for pregnancy.
With this in mind, the researchers believe that more must be done to increase awareness around preconception health, supporting the notion that schools should teach adolescents about what it takes to prepare for parenthood.
"Improving the overall health of the population, as well as raising awareness of the importance of the preconception period could help improve the health of future generations," said Dr Mary Barker, associate professor in psychology at the University of Southampton.
"This highly significant research presents stark evidence of the importance of nutrition and lifestyle in the preconception period," said Professor Janice Rymer, vice president of the Royal College of Obstetricians and Gynaecologists (RCOG).
"We are extremely concerned by the findings that 96 per cent of women of reproductive age have iron and folate dietary intakes below the recommendation for pregnancy."
RCOG is currently working with charity Tommy's to provide women with advice on actions that they can take to reduce the possibility of experiencing complications during pregnancy.
Reuse content