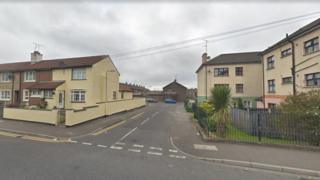 Two men have each been shot in both legs in separate gun attacks in Belfast and Derry.
Police said a 25-year-old man was injured in "paramilitary-style" gun attack in Lisfannon Park in Derry at 19:15 GMT on Friday.
The second victim was shot at Westrock Park in west Belfast at about 20:30 GMT.
Both men have been taken to hospital for treatment for their injuries.